Welcome to Fowler Unlimited where we are
"Always on the Grind "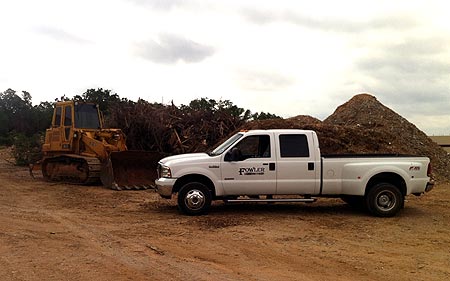 Fowler Unlimited specializes in the removal of trees and brush using Morbark commercial grinders which are able to turn any tree and brush into usable mulch. For builders, contractors, and property owners, the Morbark Grinder is the affordable way to clear underbrush and shred debris.

Being a small family based business we have established one on one relationships with our customers. Chris Fowler, owner/operator, is on every jobsite giving 100% of his attention to every detail.

Services include:

Land Clearing
Primary & Re-Grinding
Mulching / Grubbing
Brush and Tree Removal
Manage Recycling Programs (municipalities, yards)
Ranch and Rural Road Construction
Fence Line Clearing
Mulch Sales
Demolition
Grading

Grinding at your location reduces brush and tree material at a cost far below landfill disposal fees, is environmentally cleaner than burning and is a resourceful way to recycle useful material.